Remember when the Gravedigger buried Brennan and Hodgins alive on season two of Bones?
Many viewers do. But they're worried the show itself has forgotten. After all, we haven't seen this villain since.
Fortunately, producer Stephen Nathan told Korbi Ghosh of Zap2It that this issue will be revisited. When? He wouldn't say.
"We're exploring that idea because the Gravedigger, as the fans know, was set free," Nathan said. "And we're thinking there might be an attempt at trying to bring her to justice. To get rid of her once and for all. Whether that will be successful or not, we're not sure."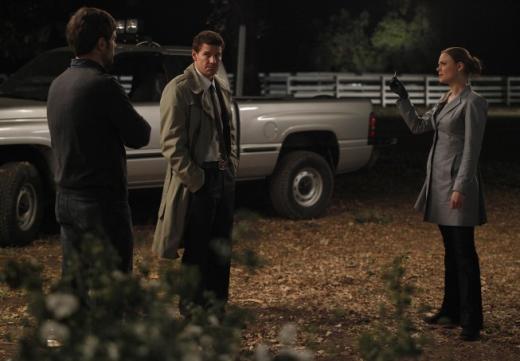 As for that infamous letter? Nathan wouldn't even admit it was written for Booth.
"We're asking Brennan if we can see the letter, but she's not forthcoming," he joked. "Brennan won't tell us anything about it. We keep asking her. We even asked Emily [Deschanel, who plays Brennan] to ask her. We keep begging her for the answer. I don't know if she's telling us the truth or not."
What about other spoilers and storylines to come?
"Big emotional episodes [are on the way]," Nathan teased. "After the 100th episode, Booth and Brennan's relationship will be different. We'll be exploring where they go after that episode."
What does that mean? It's unclear. Where can you catch up on the latest Bones quotes? Right here and now!
Matt Richenthal is the Editor in Chief of TV Fanatic. Follow him on Twitter and on Google+.