A Grey's Anatomy rep confirms that Jesse Williams, whose character was introduced in the current sixth season, will be back for the following season (2010-11) as Dr. Jackson Avery.
"That is good news," the star told TV Guide upon hearing the news. "I did not know. I mean I had fingers crossed. They said, 'We feel great about you.' It was everything but the word."
Jesse may be surprised, or just very modest, we are certainly not. Since arriving as a Mercy West transplant and shaking things up, he's emerged as an intriguing character this year.
"I can't pretend I didn't notice the amount of time and energy they invested in the character," admits Williams, who has already had some substantial story lines. "I'm totally excited!"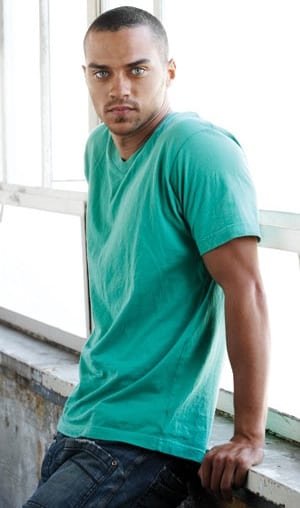 Jesse says he intentionally avoided discussing his potential future on the show with his colleagues who play the other three Mercy West newcomers – Robert Baker (Dr. Charles Percy), Nora Zehetner (Dr. Reed Adamson) and Sarah Drew (Dr. April Kepner).
At least two of those three will not be back this fall.
"I was only guaranteed to be in a couple of episodes, so we've been playing the cards we're dealt every week," the actor tells TV Guide. "We've had an allegiance to each other."
"I'm sure we're all thinking about (the future) because it's a terrific job, but there's no discussions, like, 'Say, did you hear anything? You around next week?' What's the buzz?' That would drive us nuts because the last thing you want is one person's success to be another's downfall."
Are you excited to have him back for Season Seven? What story lines (particularly on the romantic front) can you see him being involved in? Discuss in the comments!
Steve Marsi is the Managing Editor of TV Fanatic. Follow him on Google+ or email him here.