There's definitely a reason why Pretty Little Liars is receiving as much hype as any new show slated to premiere this summer.
The ABC Family show is based on a book series by author Sara Shepard. How does she feel about this adaption? How much of a role did she play in the casting of Lucy Hale, Holly Marie Combs and others?
We participated in a conference call with Shepard this week and have published the most pertinent questions/answers below...
Did you have a say in the casting process?
That was all done on the other side of the country, so I didn't know who they were going to cast, but when they did cast the girls I was very excited to see who they chose to be Ali, who they chose to be Aria, and Spencer and all of the rest.  They don't necessarily look like the girls that I described in the books, but I think that's okay because they really embody each of the characters and they do a great job playing.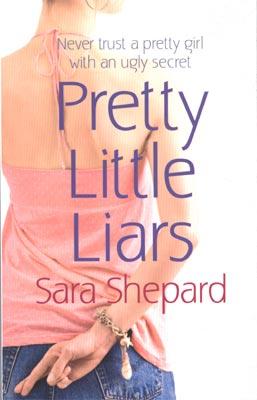 How does the show so far compare to the books?
The premise of the show is that four girls, they're just best friends.  Their fifth best friend disappears in 7th grade and she was the ring leader and at least in the book series, and I'm hoping that it goes this way in the TV series.
She was not a very nice girl.  She really manipulated her friends and had sort of this power over them.  As the girls get older now they sort of, at least in the books, they begin to realize she really wasn't that great of a person and they begin to sort of think about friendships and what that could mean.
The other sort of interesting conflict is that there is this stalker now called A.  A, they think at first is their old friend whose name is Alison, but it may not be Alison.  They have to figure out who could be doing this to them.  They've made some enemies in their past. 
They have a lot of secrets that they don't want anyone to know about.  It's a lot about who is watching them and are they going to pay for what they did and that kind of stuff which I love writing about so I'm very excited to see it on TV.
Do you have any plans to write an episode?
I don't.  I'm not a screenwriter.  I would love to give my thoughts.  I hope to get out to L.A. while they're still filming, but I am sticking right now to writing books and leaving the screenwriting to people who know how to do that.  I'm working on a new book series right now, too, so I'm a little bit busy.
Lucy Hale, Laura Leighton and others anchor the cast of Pretty Little Liars.
Matt Richenthal is the Editor in Chief of TV Fanatic. Follow him on Twitter and on Google+.