The Ghost Whisperer Review: "Lethal Combination"
at .
The Ghost Whisperer didn't fail to spook us out of our mind with "Lethal Combination" last night. 
First off, Aiden was as creepy as ever - his scene in the bathtub (even if it was just a vision) and when he decided to play hide and seek with Kelly had us closing our eyes! But he wasn't the only spooky kid - Gil's daughter was also kind of creepy! What is up with all the spooky kids?!
It was interesting that The Ghost Whisperer brought in polygamy into this weeks episode. We were a bit confused about the relationship between Gil, Laura, and Kelly at first - but when Kelly explained it was more of a family thing than it being romantic made sense.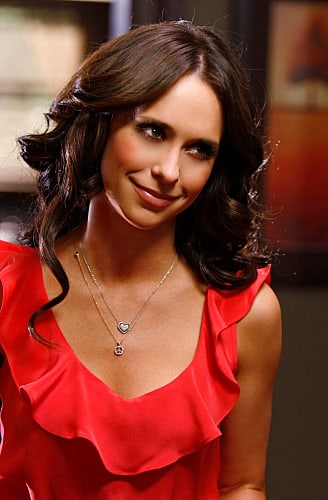 They left the compound to go mainstream and live a more socially normal life, but fell back on what was comfortable. It seemed like the connection between Gil and Kelly was just a platonic connection that became stronger once Laura died.
The scene where they were choking on the poisonous gases had us on the edge of our seats! We really thought that Gil and Kelly were finito! Especially after Kelly walked out of her body and was able to speak to dead Laura. Thankfully, Melinda and Eli were there to resuscitate Kelly and bring her back!
The most heart warming scene from last night had to be when Aiden cooked dinner for his parents. He looked so adorable in his little chef hat and apron!
We were happy that this episode ended on a sweet note, but we were a little disappointed that there was not even a mention of the Book of Shadows or Bedford! We know that the season is dwindling down so the next couple of episode have to be more jam packed with the good stuff!
All in all this episode was full of the scary suspense that we love so much about the show. What did you think of last night's episode?
Follow the jump to read a few of our favorite The Ghost Whisperer quotes!
Aiden: The nanny says nighty night sleep tight. | permalink
Delia: Some people just prefer denial. | permalink
Kelly: Laura, what is happening?
Laura: You are dying - how does it feel? | permalink
Laura: He never gave up on me. | permalink
Melinda: Ah well, I have a hot date - what am I going to wear? | permalink