One more week.
Last night's episode of The Hills was so boring and chock full of fake drama, we just feel relieved that it's all coming to an end next Tuesday night. Bring on July 13!
Seriously, we used to love the show, openly and unabashedly. It was a favorite guilty pleasure. But that was 2007-2009, and here's what we're dealing with now:
None of our favorites (Lauren, Whitney and Speidi) are even on it. Take any other show and subtract the four most interesting people. Would you watch it?
We KNOW FOR A FACT the stories are fake since these are celebrities and events in their lives are chronicled weeks/months before this crap airs on MTV.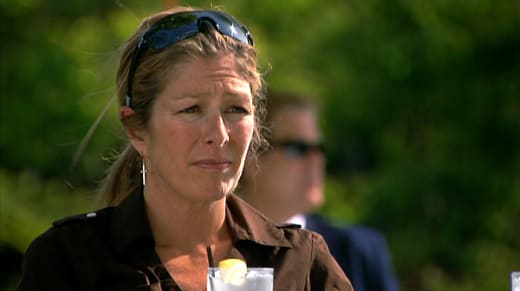 Heidi's mom sure does miss her on The Hills. We feel the same way.
Case in point, Kristin Cavallari finally put herself out there with Brody Jenner, telling him she wanted to give it a shot, but ouch - he told her he has a girlfriend.
This might have been semi-compelling were he not dating a FAMOUS MUSICIAN for months (Avril Lavigne) and if Kristin weren't DATING A HILLS CAMERAMAN.
The fact that they seemingly hang out 24/7 and he failed to mention this wasn't addressed, either. In any case, she did a nice job acting heartbroken/surprised.
Meanwhile, we were officially introduced to Lo's boyfriend of a year, Scott. He asked Lo to move in with him, but she resisted, looking for him to put a ring on it.
We'll see if he does ... or if anyone cares.
Stephanie Pratt met Josh, a guy she hits it off with immediately, since they both don't drink. Seriously, though, when did Stephanie Pratt become interesting.
And, of course, there's Speidi, noticeably absent but on the minds of her sister and mom, who spent the episode trying in vain to reach her and lamenting life.
If there was anything good about last night, it was the previews for next week's series finale of The Hills. How will these semi-real story lines conclude?
We'll find out and pop the champagne Tuesday.
Steve Marsi is the Managing Editor of TV Fanatic. Follow him on Google+ or email him here.