In an interview that still has fans buzzing, Pretty Little Liars star Lucy Hale admitted last month that she doesn't know the identity of A on her ABC Family hit.
Now, Brant Daugherty - who plays Noel, the student who tried unsuccessfully to wrestle Aria's heart away from Ezra - also says all he "can do is speculate" about the person(s) stalking all four pretty little liars. However:
"The information they gave us in the finale, with Ian and Allison and what we know of Ian's relationship with Spencer, allows for some interesting conclusions to be drawn," Daugherty told Zap2It.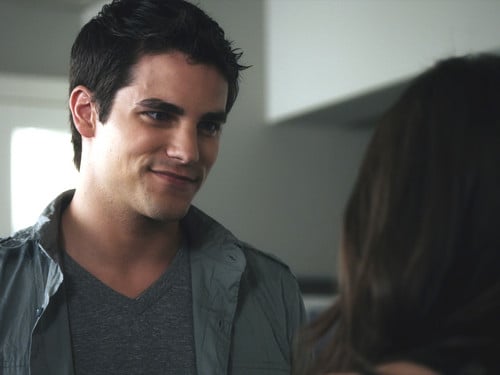 The actor confirmed we'll see more of Noel when the show returns in early 2011, as he's clearly aware that something is going on between Aria and Ezra.
"As far as being Aria's boyfriend, the finale showed her intentions pretty clearly. From what we've seen so far, he's very persistent... He's definitely putting the pieces of the puzzle together."
ABC Family has not yet announced a return date for the series, but you can visit our Pretty Little Liars spoilers section to gain more insight on what will take place; and then talk about it in our PLL forum!
Matt Richenthal is the Editor in Chief of TV Fanatic. Follow him on Twitter and on Google+.