Division knows no mercy.
The episode "Resistance" felt like an entire hour of holding my breath. I sincerely thought that Alex was getting so desperate to tell someone about what she was up to with Nikita that she was going to reveal to those pseudo kidnappers the whole truth. Although she did believe her life was in danger, I really didn't expect Alex to kill someone.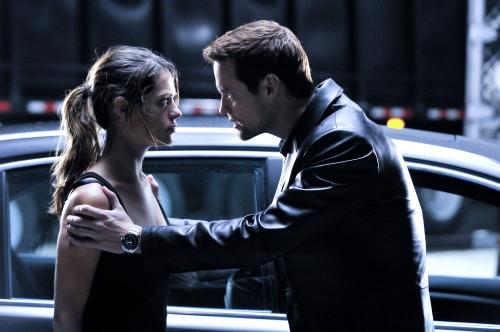 Meanwhile, Percy is a sick man to watch a young girl being electrocuted just to test Michael's reaction. This week, we really felt the connection and chemistry between Alex and Michael. I believe he is quickly falling for her, and I believe he would put his life in jeopardy to save hers.
Of course, he now believes Nikita is dead, thanks to Percy. I'm glad Percy thinks Nikita and Owen are gone, as it will make it that much easier for both of them to sneak up on him, even if they did part ways this episode.
The heartfelt flashbacks returned again, and this time they didn't end so well. I think Owen wished Nikita would have killed him because he now knows the pain she feels everyday for what he did to Daniel.
The flashbacks between Nikita and Alex were very informative, too. All Nikita wanted was to save that girl's life, and make things right for just one person. I had previously thought Nikita had sought out Alex to turn her against Division, but in reality she sought her out to make sure she was okay, and to let her go to live a new, normal life.
This episode left me with many questions:
Is Alex more into Thom or Michael?
Will Nikita and Owen cross paths again?
When will Michael find out Nikita isn't really dead?
What more will Amanda do to find out Alex's secret. How extreme will it get?
What measures will Michael take to protect Alex?
Review our favorite Nikita quotes from the hour and chime in now: What did you think?