After a break last week for the World Series (congrats, Giants!), Lie to Me returned with "The Canary's Song," an episodes that stoked the coals of action and mined the depths of of Lightman's wisdom for a result.
It felt a bit odd to wait until five episodes into this season to get the full story of how Lightman and his firm ended their relationship with the FBI. Wouldn't it have made more sense to include that tidbit in the premiere?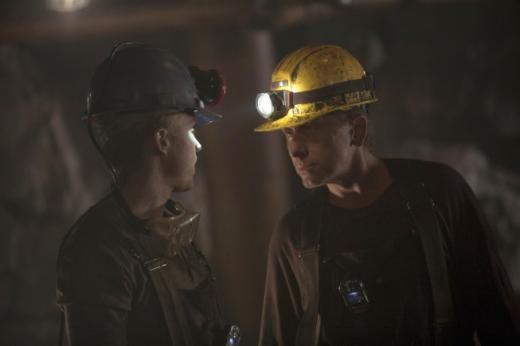 Another thing I noticed was there was only one incident of "Lightman Vision" this week. As I mentioned in my previous review, I really enjoy this new aspect of the show and was hoping for more.
One more oddity? Wollowski not even being mentioned. Seriously, if I didn't know better, I would think this was originally slated to be the season premiere. However, everything else about the episode seemed to fit in line with its placement.
For example, Eli finally got off his butt and showed some initiative when he followed Lightman to the mine. Also, Gillian and Ria have learned that they work very well together, as the two of them were instrumental in the FBI going away... for good.
Then, there's Gillian and Lightman. Gillian showed more outward attraction/love for Lightman than she has at any point in the last two seasons. Further, Lightman softened in front of her. He reminded me of the Grinch when his small heart grew three sizes. And just as we thought they were going to kiss, the episode concluded. Talk about romanticus interuptus! Damn you, awesome writers, for leaving us wanting more!
The new direction of Lie to Me seems to be doing very well and I would love to send a big thank you to creator Samuel Baum for pulling the show out of the fire just before it burned up completely.  What did everyone else think?
Jim G. is a TV Fanatic Staff Writer. Follow him on Twitter.