Life Unexpected Series Finale Review: "Affair Remembered"
at .
Last night, we sadly said good-bye to The CW's unexpectedly wonderful little series, Life Unexpected. Since there were plenty of loose ends to tie up, it was broken down into two one-hour parts.
I wasn't sure how the writers would be able to conclude this show, especially since there were so many climatic situations and unanswered questions. But I think they did about an average job. I wasn't too disappointed and yet, at the same time, I wasn't thrilled with the ending.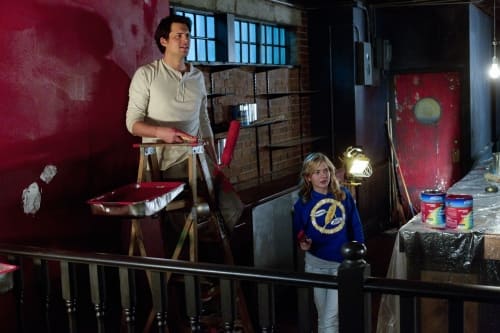 The first hour of the show ("Teacher Schooled") answered all the immediate questions. We learned right away that Cate and Ryan lost their unborn baby. This is a horrible situation to go through and it felt a little anti-climatic. I expected Cate to go off on the deep end when she learned that not only did she have a miscarriage, but she will never be able to ever have children.
Cate's reaction seemed strange, but even more strange was Ryan's. Throughout this season, it was pretty clear how important it was to Ryan to have his own flesh and blood offspring. By the end of the show, he declared that it wasn't important to him. What mattered to him was Cate.
In the last episode, we learned that Emma was having an affair with Jack, Baze's father. This was a huge shocker and, of course, Lux was in ear shot to hear the whole thing. Lux uses this to her advantage to get back at Baze for being a lousy father. 
I know many people were not a huge fan of Emma, but I liked her! I was very surprised to hear that the affair went on for four years. That's pretty gross. You can't blame the guy for not being able to be with her again. So... that was the end of Emma.
The most intense scene had to be when Cate and Baze confronted Lux about having a secrete relationship with her teacher, Eric.
Who else knew that Eric wasn't knocking on Tasha's door? I was surprised that he would come clean to Math, though. Eric and Lux were "good" together in some ways, but what Cate pointed out was right. It was wrong on so many levels.
I am happy that the writers did not let this relationship drift into happily ever after. Yes, their age difference wasn't that big, but she is a teenager and he's an adult. Period. End of discussion.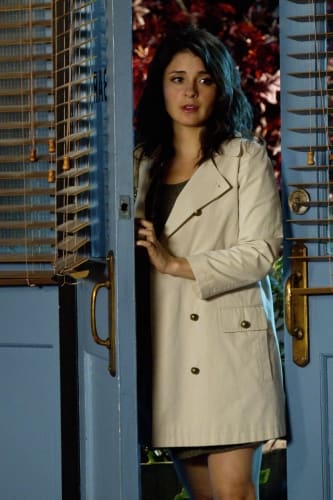 The heated argument between Cate and Lux continued on through the final hour of "Affair Remembered." I knew this blow up would finally make Lux crack and see that Cate is here to stay. What Lux needed more than anything was a sense of security and that no matter how dark and twisted her past was, she did have a loving and caring family.
Most of this hour seemed to drag on more than anything else. The couple scenes of Jones and Lux hanging out alone seemed odd. Of course, by the end of the episode, we learned why these scenes were created:
Two years passed and Lux was the speaker at her graduation. Even though Tasha was sitting next to Jones, it turned out that Lux and Jones must have been together for sometime. They kissed and hugged while Tasha took pictures of them. All I can say about that? Weird.
Meanwhile, Julia was at the ceremony with child in tow, sitting next to Ryan. Ryan was sitting next to Cate. And Cate was sitting next to Baze. It all seemed too picture perfect. Everyone getting along? Get real.
As it turned out, Ryan was with Julia and Baze and Cate were finally a couple. As much as I always routed for Baze and Cate, I felt jipped. Five minutes before this ending, Cate and Ryan were going strong. Why would Julia having his baby change this? 
I guess the writers knew they had to end this one way or another. It's sad that we didn't get to see Cate and Baze become a couple, but I am glad that they will live on happily ever after. Are you?