The Bachelor Review: Week Two 01/11/2011
Steve Marsi at .
The second week of the 15th season of ABC's The Bachelor featured Brad Womack really coming out of his shell and the claws coming out between the ladies.
Wait ... that sounds like the second episode of any season in the show's lengthy history. Oh well, what are you going to do if you sign on for this show, right?
It's not like you come for surprises. Heck, some people comb through The Bachelor spoilers and still watch even if what little suspense there was is now gone.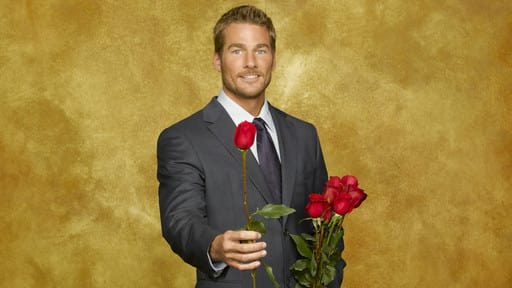 Long story sort, people want to watch 20 women compete for Brad Womack, pick their favorites, swoon over him shirtless and watch some serious cat fights.
It's okay to admit it, and for ABC to cater to it. They always do.
Last night's one-on-one date went to Ashley Hebert, taking place at an amusement park just for them. She kisses Brad on a ferris wheel and gets the rose. Aww.
The group date featured the girls and Brad filming an American Red Cross PSA, and while raising awareness about giving blood is a good thing, it was awkward.
In one of the scenes, he's getting tongued by Britt and Chantal, as they each take turns making out with him, then Melissa interrupts for some action of her own.
The day of this group date was Michelle's birthday, which she doesn't like everyone else kissing Brad on. She pouts and gets the group date Rose! Good job Brad!
On the next one-on-one date, Brad escorts Jackie Gordon to a private concert at the Hollywood Bowl from the band Train! Cross-promotion at its best! Rose.
To find out who survived and who got the boot, and for all the highlights of the season premiere, follow this link for a more thorough recap of The Bachelor!
Steve Marsi is the Managing Editor of TV Fanatic. Follow him on Google+ or email him here.