After seeing the previews for "Worried Baby Blues," I was sure this was going to be a super fun episode. Instead, a more serious tone was taken between the pregnancy and Travis' case.
I had been looking forward to this awesome calendar shoot, yet somehow it was over in the first few minutes of the show. This definitely could have been more enjoyable and I wish it had carried on longer. Everyone looked great, especially Lewis in his Santa suit.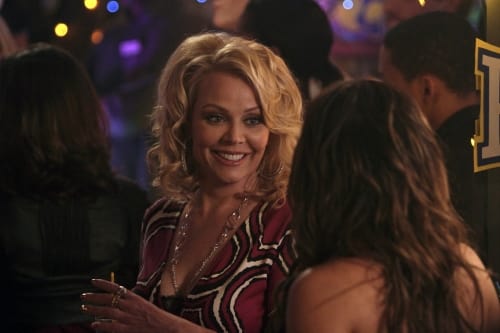 A lot of the secondary characters were back, bringing storylines with them... well, mostly. Jake returned with his involvement in Travis' case; Red made moves on Vanessa; and Derrick was just... there. I do have to admit that the kiss between Red and Vanessa was hot. They have much more chemistry than she possesses with Derrick.

There was a lot of focus on Charlotte's pregnancy, with Savannah giving the news to her mom. I'm interested to see how this situation plays out, but I hope that doesn't mean too much time spent with their parents.
I have been skeptical about the whole Travis case from the beginning. I get that Marti is in school to be a lawyer, but I never really found any of this relevant to the other parts of the show. After finding out that Jake was involved in the pharmacy robbery, I'm a tad intrigued. I just hope that this doesn't become an over the top development; the guys getting out of the SUV following Marti was a little extreme for me.
"Worried Baby Blues" was not my favorite hour of Hellcats, but it was entertaining enough. It marked another episode without Dan, though. Is anyone starting to miss him? Also, remember: