In light of The Bachelor spoilers revealed yesterday, and in light of common sense, this week's installment of the ABC reality show was more or less predictable.
That's not the only reason we watch, of course. You want to see the scenery, the drama, the tearful exchanges, the emotion, the flat-out awkwardness of Brad Womack.
Still, you knew from the onset who was outta there Monday night.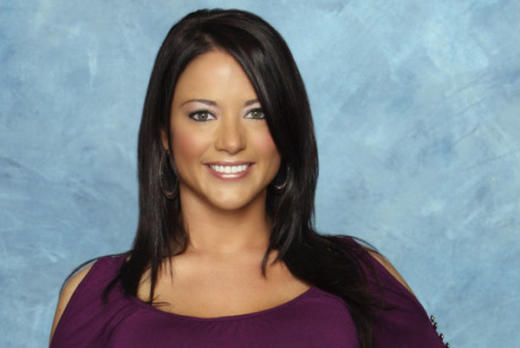 Chantal O'Brien is the woman to beat.
Ashley Hebert is a great girl, but she just didn't lack the connection with Brad that Chantal O'Brien and Emily Maynard have. That and, well, she's The Bachelorette.
That's the rumor anyway. You could tell from the start of her date that with the other two women, he's positively smitten. With Ashley, he tries to MAKE it work.
When you have to try so hard to establish there's a connection, there probably isn't one. At least not one that will stand the test of time. And so she went home.
In a sense, this was a very realistic depiction of a relationship unraveling slowly and without bitterness (although he could have spared her the fantasy suite).
Ashley did seem somewhat surprised to be cut loose, even if viewers were not. Not making her sit through the rose ceremony was classy, but again, the suite?
Why even bring her up there if it's so obvious she's not staying around? Maybe it wasn't obvious at the time? At this point, it's hard to remember it's a show.
For the women, that is. They all have clear feelings for him and it has to really hurt to be let go, having flown all the way to South African to be with a man.
Anyway, we're now down to two women, and debate over which of these two is engaged to Brad has raged all season long. Follow the link above to find out.
As far as the present episode, you'd have to give Chantal the slight edge. He adores Emily and that's obvious, but there are more obstacles there for sure.
With Chantal, they could begin a very normal life right away. With Emily, he has to join a family immediately. For a guy with commitment issues, you wonder.
Can he handle it? Does she have enough qualities to overtake Chantal? Both women have established themselves as great catches so far, so all bets are off.
Having met Emily's daughter already, you have to think Brad realizes what he's in for, and she's survived two eliminations since. So he may pull a surprise.
What did you think of last night's The Bachelor? Do you think Brad made the right decision? Who do you think is the favorite among his final two? Discuss!
Steve Marsi is the Managing Editor of TV Fanatic. Follow him on Google+ or email him here.