The Bachelor Season Finale Review: Congrats, Brad and ...
Steve Marsi at .
The Bachelor season finale and After the Final Rose special were intense.
It all came down to one very difficult decision for reality TV's most notorious commitment-shy Bachelor, and there were certainly plenty of bumps on the way there.
That decision was what we had predicted, but it will be questioned by some, especially in light of some of the revelations that surfaced on the post-finale special.
Both women, Chantal O'Brien and Emily Maynard, met Brad Womack's family, and both earned the seal of approval. Although it was clear where his heart was.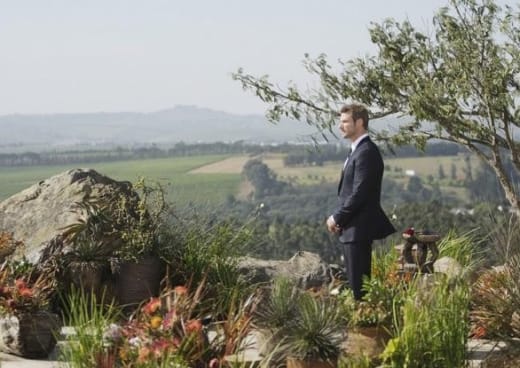 On the final two dates, things got a little heated with Emily as Brad pondered whether he could really take on the role of father to her little girl as well as husband.
Oddly, she may have had greater resistance and reservations to the idea than he. But would that fact tilt the scales in favor of Chantal? Sweet, fun-loving Chantal?
At the end of the night, he let the runner-up down as honestly as he could. "I have stronger feelings for someone else" was all he could say. And he was correct.
But who was the runner-up and who was the winner - and are they still engaged?
For what happened next, follow the link for our full recap of The Bachelor finale ...
Okay, he chose Emily. There, we said it. But there's a lot more to it than that, and some of it was extremely surprising. Follow the above link for the details!
Steve Marsi is the Managing Editor of TV Fanatic. Follow him on Google+ or email him here.