Mary McDonnell has received at least one promotion.
The veteran actress, who has been recurring for years on The Closer as Captain Sharon Raydor, will become a series regular on the show's upcoming final season. But that's not all.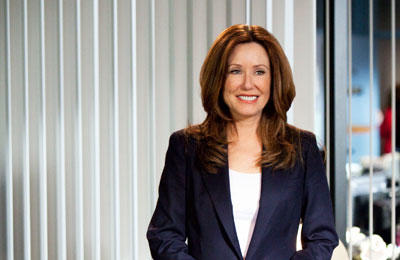 With a spin-off to the TNT hit all but guaranteed, sources tell TV Line McDonnell stands a good chance of headlining the new series, which will likely be titled Major Crimes.
More information will likely spill out as The Closer airs its extended concluding set of 21 episodes:10 this summer, five in the winter and then six next summer.