"Betrayals" couldn't have been a more fitting title for this episode of Nikita.
It took me a while to reflect on everything that happened before I could write this review. In fact, all of my past reviews seem like they were all fake, thanks to Percy.
None of the victories Michael and Nikita attained were real; they were all rigged by Percy. Xander Berkeley really stole the show tonight, as Percy doesn't get much screen time usually.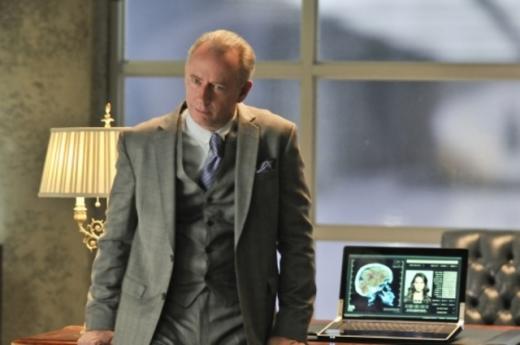 I think its better that way though, because it made this reveal that much more shocking and unexpected. I wonder what went down in the room with Michael and Percy though.
When they left the scene in Percy's office, Michael had a gun pointed towards him, and then the next we saw of him was talking to Amanda. Great stuff between Melinda, Lyndsy and Xander this week.
I'm still not over the shock of Alex shooting Nikita, although she did set out to kill the murderer of her family. Next week, it looks like she's gone on an all out shooting spree.
I didn't see Nikita in next week's promo, but I can't see Nikita dying. The show is based on her point of view.
Side notes:
There was great continuity with Nikita and Michael being in the same outfits they left in. This show has been impressive with connecting episodes from one end to another beginning.
We also got to see Birkhoff kick some butt, although the poor guy can't even use the toilet alone.
What did you think TV Fanatics? Are you excited for the finale? Sound off below and don't forget to check out the Nikita quotes I picked out from tonight's episode!