Bones' spinoff The Finder will debut in mid-season, Fox said Monday.
The new show, introduced last month in an episode of Bones appropriately called "The Finder," will also coincide with Emily Deschanel going on maternity leave.
The Finder will take the place of Bones Thursdays in early 2012, probably for 10-13 episodes. Bones will air its normal slate of episodes this fall and next spring.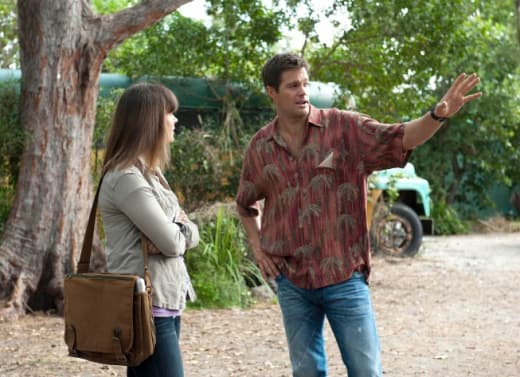 Are you excited to see the new series from Bones creator Hart Hanson?
Many fans were lukewarm to the new show, but largely because it ate up an episode of Bones. On its own merit, The Finder at least partially won over the Fox brain trust.
Geoff Stults, Saffron Burrows and Michael Clarke Duncan showed promise as the anchors of the new series based on The Locator novels, however. Do you agree? Discuss.
Steve Marsi is the Managing Editor of TV Fanatic. Follow him on Google+ or email him here.