The 2010-2011 television season is over.
Before looking ahead to summer programming, and giving readers as much insight as possible into new fall shows, TV Fanatic will be taking a look back, grading and evaluating the latest seasons of various dramas and sitcoms.
First, we gave The Good Wife an A. Now: The Vampire Diaries.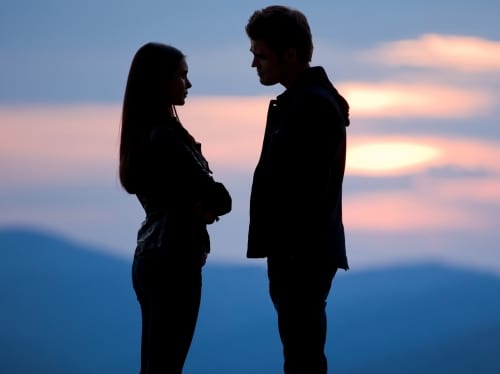 Best character: Damon. He's the obvious answer for a reason. Thanks to a constantly entertaining, impressive performance by Ian Somerhalder, this is a character who can be relied on for humor, emotion and action. The show may over-rely on his angst over Elena to an extent, but Damon drives The Vampire Diaries.
Worst character: Katherine. Think about the attention that was paid to her on season one, followed by her shocking arrival on season two. Then think about where the series went with Katherine and the answer is... unclear. Ridiculously hot tomb sex aside (and that was merely a fantasy), the writers seemed to lose track of a direction for this once-vital blood sucker.
Best episode: "Klaus." I'm a sucker for the flashback. This episode officially introduced us to Joseph Morgan as Klaus and began to peel away the complicated mythology behind the Originals. Hybrid intel, the sun and the moon curse revelations and Elijah with long hair. The hour had it all!
Best storyline: The introduction of werewolves. There's just so much potential here, from Tyler and Caroline's supernatural-crossed relationship, to Klaus as a hybrid to the long-simmering feud between this species and vampires.
Hopes for 2011-2012: Fewer spells that magically fix everything; more character consistency when it comes to supporting players (i.e. Katherine, John until his death); and a true commitment to this dark version of Stefan. It's a welcome change for him and for Paul Wesley and I don't want the show to have him revert back to simply being Elena's sweet savior after just a couple episodes.
Overall grade: A-. The Vampire Diaries guarantees a wild, unexpected ride every week. No show shocks viewers as much and no show follows through as reliably on promises of game-changers and deaths. All that and the cast looks like this! Like Alaric's bed without Jenna, my Thursday nights will feel empty until September.
Matt Richenthal is the Editor in Chief of TV Fanatic. Follow him on Twitter and on Google+.