For his first starring role, Dylan O'Brien was faced with a challenge: reinvent a classic character from an iconic film.
The 20-year old actor stars on MTV's Teen Wolf as Stan Stilinsky, the lovable student made famous in the 1985 movie by Jerry Levine.
O'Brien told me this week he had never seen the Michael J. Fox comedy, but the cast had a viewing party after shooting the pilot and it changed the way he looked at the role.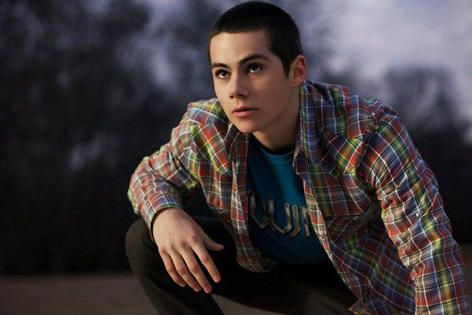 "I didn't just wanna regurgitate Stiles," the actor said. "I wanted him to have my own feel, especially because he was written so differently and so uniquely for the show. So much of this is reinventing Stiles for this generation.
"But [watching the movie] influenced the way I played Stiles in the sense that he had this unconventional cool factor; he was the weird cool kid. That's the entire essence of the character."
With all of the dark and angry characters on this show, O'Brien acknowledges it's fun to lighten up the series with Stiles' lines and antics.
"It's like paying homage to the original film. It's an important element, the comedy, to ground a genre such as this."
And just what can we expect as the season continues? O'Brien says new, dangerous characters are on the way and, for Stiles:
"Things keeps getting worse. At one point later in the season, he might get the opportunity to get some powers, as things turn pretty serious toward the end."
Matt Richenthal is the Editor in Chief of TV Fanatic. Follow him on Twitter and on Google+.