They're alive!
Two months after All My Children and One Life to Live were canceled by ABC, the network announced today that the soap opera would be revived via the Internet.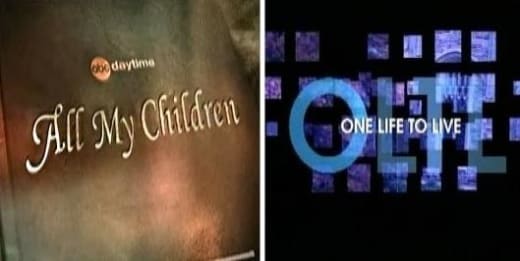 What will this mean as far as budget, casts and other details go? It's unclear at the moment. But ABC has entered into a multi-year licensing deal with media firm Prospect Park, whose reps - Rich Frank and Jeff Kwatinetz - released the following statement today:
"We are privileged to continue the legacy of two of the greatest programs to air on daytime television, and are committed to delivering the storylines, characters and quality that audiences have come to love for over 40 years. 'All My Children' and 'One Life to Live' are television icons, and we are looking forward to providing anytime, anywhere viewing to their loyal community of millions. Technology changes the way the public can and will view television shows. 
Now that there are so many devices available in addition to television sets, viewers are taking advantage of watching shows wherever they are and on any number of devices.  The driving force in making the switch and attracting new audiences is to have outstanding programs that people want to watch. We believe that by continuing to produce the shows in their current hour format and with the same quality, viewers will follow the show to our new, online network."
Details will follow. But All My Children airs its final ABC broadcast on Friday, September 23, while One Life to Live will do so in January.
Matt Richenthal is the Editor in Chief of TV Fanatic. Follow him on Twitter and on Google+.