After a strong storytelling based episode last week, Alphas returned this week with "Anger Management" - and it didn't deliver as much. Thankfully, compared to the "pilot," the series is still on the upswing.
For the most part, this installment was a far more ensemble-based attempt at storytelling. A slew of characters were serviced, as their struggles and insecurities rose to the surface.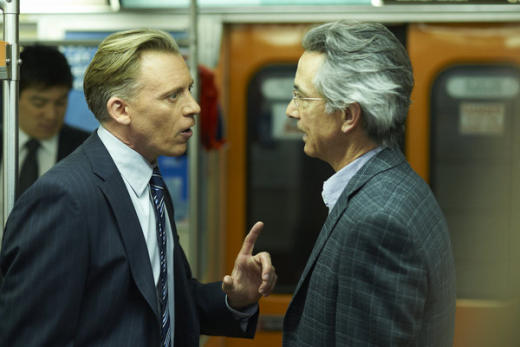 Like X-Men, the Alphas - via internal and external battles - are finding familiar faces and problems in their team members, which means the characters are finally starting to mesh and form a chemistry with one another. The personal issues they all face aren't feeling forced, either.

Moreover, the Alpha-of-the-week was a better fit in moving the characters forward. The fact that he could control the pheromone levels of those around him and cause them to become uncontrollably violent was cool. And it provided an opportunity for the team to be assertive in their lives. Mike may have died as a result, but in that one moment they were no longer passive in their own lives.
They were no longer tied to Rosen and his therapy sessions. He was on equal footing with them, thanks to the pheromones. Tina finally got a taste of her own medicine, Rachel found the assertiveness she was looking for, and Cameron was finally comfortable in his own skin.
Each week, Alphas is building itself up and smoothing out its rough spots. Granted, there's still a definite learning curve, there are still some things that are trying to be worked out, especially when it comes to character developments. But the mythology is growing and it's being woven organically into the Alpha-of-the-week. That's a good sign.