Bones does not return until November 3. It's disheartening, we know.
When the Fox drama does grace our screens for the first time this fall, we will be treated to a blossoming Brennan and a very protective Booth, according to EW.
The whole team, EW says, will officially be "on Brennan Watch" when the show returns, given that her pregnancy, like star Emily Deschanel's, will be at the stage were "she has trouble maneuvering around Booth's kitchen in the morning."
Expect "typical Brennan reactions" to their offers of help, naturally.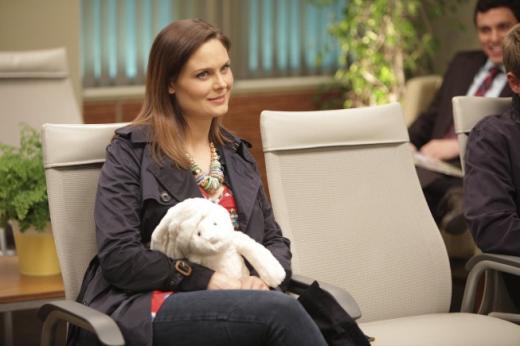 Executive producer Stephen Nathan previously stated that the seventh season premiere will pick up after a moderately-long time jump in Brennan's third trimester.
In other news, the above teaser means our fair Temperance will be maneuvering around Booth's kitchen, in the morning. Think about it. What's not to love there?
Steve Marsi is the Managing Editor of TV Fanatic. Follow him on Google+ or email him here.