We've been kicking ass and taking names... and we're done taking names.
So said Omar Miller to me this week in a preview of what's to come on season 10 of CSI: Miami. The actor, who has starred on the drama since 2009, said the cast is three episodes into shooting and, while he can't reveal the resolution to May's cliffhanger, he did tease an "intense" conclusion to come and added:
"What becomes of Natalia in the trunk? Let's just say Harry Houdini might be involved. And a knot of some kind."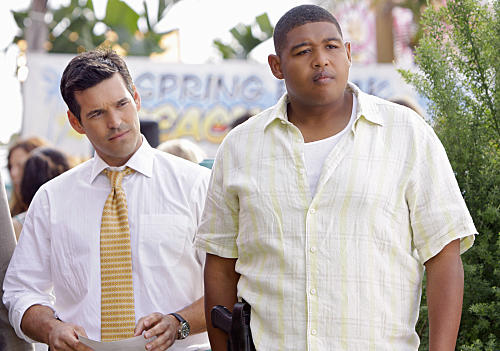 The biggest show-related news of the summer is that Carlos Bernard will come on board this fall as a villain, but Miller is yet to work with the former 24 star. That doesn't mean he isn't excited about the prospect, though.
"Any time we get new blood, there's new, fresh energy that comes with it," he said, again refraining from spilling any spoilers that may be related to Bernard's political patriarch.
The actor was far more talkative when it came to David Caruso, though. Miller described the star as "really passionate" and said:
"I've learned a lot from David. Any time you get to work with someone whose had great success, who has been able to figure out the business for 30 plus years, you just work the sponge and soak up all the knowledge he has to give."
CSI: Miami premieres its new season on September 25.
Matt Richenthal is the Editor in Chief of TV Fanatic. Follow him on Twitter and on Google+.