Ron Perlman hinted at it in our Comic-Con interview, and now Katey Sagal has made it even more clear:
Clay will have difficulty holding on to his Presidency this season on Sons of Anarchy, as his hand arthritis worsens.
"He's seeing his days are numbered," the actress told EW of her on-screen husband. "These are people who live off the grid. They don't have retirement funds. They live paycheck-to-paycheck, so to speak. He's realizing he's gong to have to come up with a bigger plan. This is their bread and butter, and pretty soon, he's not going to be able to be involved in that."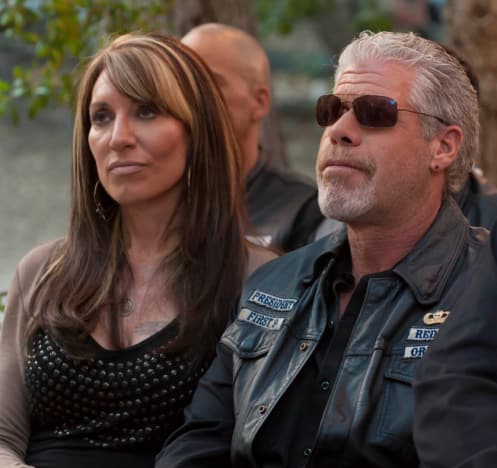 Sagal also teased a "splintering" of the group that will be the focus of season four... which premieres on September 6 with a 90-minute episode. I've already seen it and trust me when I say this: you won't be disappointed.
Matt Richenthal is the Editor in Chief of TV Fanatic. Follow him on Twitter and on Google+.