Ducky has snagged himself an Angel.
Cheryl Ladd, most recently seen on an episode of CSI: Miami, but best known for starring on the original Charlie's Angels for four years, will stop by NCIS this October as a love interest for David McCallum's character.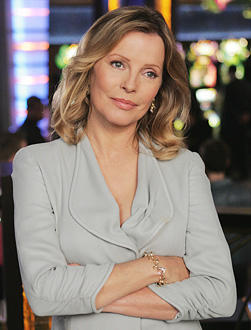 Says NCIS Executive Producer Gary Glasberg to EW about the actress: "She is a delight to work with and everything we could have hoped for as Ducky's love interest. She's adding all kinds of dimension to a very fun role."
NCIS returns with new episodes on Tuesday, September 20. Check out photos from the premiere NOW.