Breaking, exciting Nikita news: The show has cast the title character's birth father!
David Keith (CSI: Miami, Lonestar, Chase) will appear on the sixth episode of season two "as a man named Richard Nelson," showrunner Craig Silverstein tells TV Line. "[Nikita] actually finds a file under her name in the black box that has some information about her real parents, stuff that she never knew. So, she goes out to seek this person."
Nikita, of course, grew up in a foster home and never knew her parents.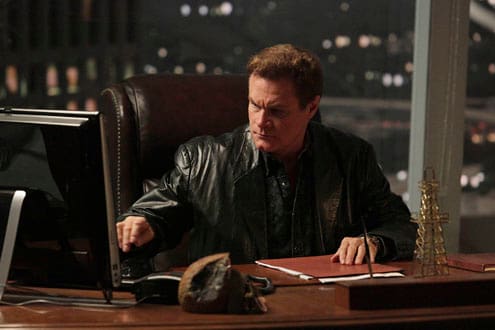 Actress Lyndie Greenwood will also play a character who might "grow a little bit" in importance over the season, Silvertein says. In what capacity? Read more at TV Line now!
As for what viewers can expect from Amanda? We spoke to Melinda Clarke this week in an exclusive interview that featured the actress indirectly comparing her Division head to Jack Bauer.
Nikita returns with new episodes on September 23.