Theo Rossi has often provided a bit of light fodder on Sons of Anarchy, as his mohawked character of Juan Carlos "Juice" Ortiz has typically remained on the sidelines.
But the Juice is getting squeezed big time on season four, with an especially significant episode airing this week (previewed HERE). It will take his storyline to a "whole different level," Rossi told reporters on a conference call Friday.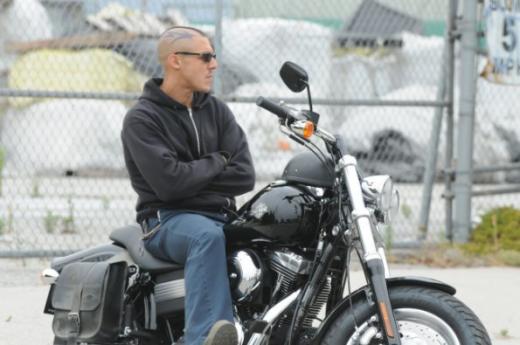 "All I can say is that everything is tested throughout this season... all the relationships of these guys in this club," the actor said. "This entire season is about relationships."
While Rossi remained mostly coy about what's to come, he spent a majority of the phone call gushing over the friends he's made on the show and his appreciation for creator Kurt Sutter.
"This show has changed my life in so many ways," he said. "These guys have become my best friends and my family and not just people who are in the cast, you know, people in the crew. I don't even know how to say it.
"I cannot thank every single part of Sons of Anarchy enough. And mainly, you know, Kurt and [FX President] John Landgraf. This is the network. To me, there is no better network to work for for actors at all. And there is no better show on it."
We very much agree. Check out the official trailer for "Brick" NOW and then visit TV Fanatic the instant it concludes for a detailed review.
Matt Richenthal is the Editor in Chief of TV Fanatic. Follow him on Twitter and on Google+.