Hart of Dixie fans will be treated to Wilson Bethel's favorite scene of the early season on tonight's episode.
I asked the actor - who brings Wade Kinsella to life on The CW series - to preview "Gumbo & Glory" for fans, aside from the fact that Rachel Bilson's Zoe will attempt to win a gumbo contest in order to win Bluebell glory, and he replied:
"Lavon will get some relationship advice from Wade. Whether or not it's good relationship advice is anyone's relationship guess, but it's a great scene between myself and Cress Williams."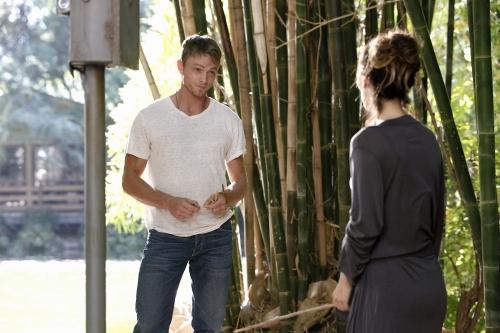 So far, fans don't know a lot about Bethel's Wade, except that he's a ladies man and he likes beer. On episode five, though, "Wade's dad enters the picture," the actor previews, while he also spoils another fact about his southern not-so-gentleman:
He was once married. Look for Wade's ex-wife to show up later this season.
As for Wade and Zoe? Might the former ever be able to pry the latter's attention away from George Tucker? It's unclear, but Bethel did tease that his character's "affection for Zoe develops. It affects him in ways he doesn't expect."
Hart of Dixie airs a new episode tonight on The CW. Visit TV Fanatic soon after it airs for a detailed review.
Matt Richenthal is the Editor in Chief of TV Fanatic. Follow him on Twitter and on Google+.