Oh, how the mighty fall.
This week on Criminal Minds we saw an all-around collapse of authority. First, the Colonel's devious ways were uncovered, then Strauss' dirty little secret was revealed. Coming off of a few week break, this episode came out swinging.
One of the biggest pieces of reader feedback this season has been your desire to not know who the UnSub is right away, but you can't say that "Self-Fulfilling Prophecy" didn't keep you on your toes. The is-he-a-victim-or-the-aggressor? storyline that swirled around Josh for most of the episode was constantly changing, and it required some careful following along in order to keep up. Further, the introduction of the young cadet who killed himself's father, and then the killing of him off, was an interesting twist.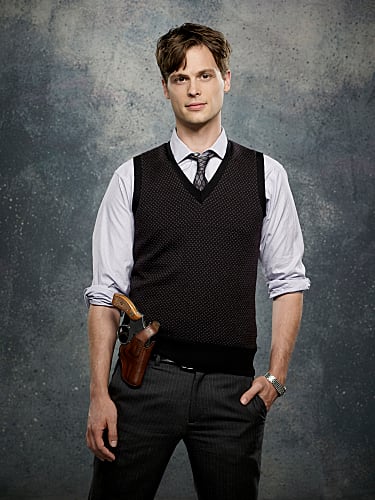 The message that the writers were sending with this episode - that of corruption and secrecy at upper levels of military authority (albeit a school and not the Army) - is nothing original, but it does venture into dicey territory.
Would such a place as Somerville Academy even be allowed to exist in real life? With no technology? Who knows. What I do know is that I'm kind of relieved that Strauss is out of the picture temporarily. Her alcoholism story line is nothing to be made fun of, but since she's been a less-than-savory character the majority of her dealings with with the BAU team, I won't necessarily be sad to see her go.
Of course, she has had her moments of compassion and kindness, but she never really meshed with the team, and now we see what she was battling all along. When Morgan confronted her, I was impressed. He didn't mince words, and he wasn't afraid to show her he meant business. I actually laughed when he said that at the beginning of her tirade against Col. Massey he was happy to see her go off, but then he smelled the alcohol and all bets were gone.
Morgan also had a rough time with Hotch this week. The guy made some valid points. I know Hotch is in charge of everyone, but for a group that relies so heavily on trusting one another, keeping things from them seems a very unwise move. Morgan's frustration with Hotch's tendency to withhold information lately - no matter how sensitive - really bubbled to the surface. I know they're handling Strauss' removal with discretion, but I doubt Morgan is the only one on the team who would feel that way towards Hotch if they knew everything, too.
Rossi was the one with the punchy one-liners here - his poison ivy knowing not to mess with him because he's Italian comment made me laugh out loud. And I still don't think Prentiss is being used to her full potential, but at least they gave her some more lines. Reid and Garcia's exchange about paranormal activity was pretty amusing, as well. He knows how much that interests her, and having his knowledge of the subject must be fun for her to dabble in from time to time.
The bullying aspect of this week's episode has been done a million times before since it's so relevant lately, but that doesn't necessarily mean it's any less important or enjoyable as a theme. I'm glad they touched upon it, though it's unfortunate that it exists at all.
Next week's boxer storyline looks like it'll be really solid (promo HERE). Not only is Charles S. Dutton co-starring, but Shawn Hatosy will also appear. I'm a sucker for his performance in Outside Providence, what can I say? Glad to be back with all new episodes, and as always remember to weigh in on what you thought of the action this week.
Something tells me the opinions on Strauss' departure and the Morgan/Hotch conflict will vary greatly...