Welcome to the 184th Gossip Girl Caption Contest at TV Fanatic, where readers submit their best caption(s) for a photo from the CW drama! So who came away victorious this week?
Your Caption Contest winner is Unkindnessofraven. Congratulations and well done.
Honorable mentions go out to Kylee Pyle, xoxo gg and queenbee94. The winning entry now appears below. Thanks to everyone for playing and best of luck again next time!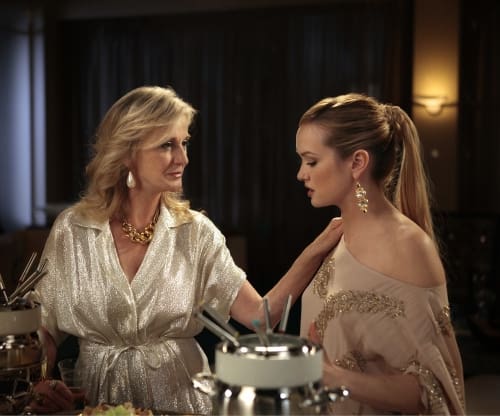 Cece: I know you're not really a Rhodes.
ChIvy: What? How did you know?
Cece: It's your cup size dear. You're simply not Rhodes standard.
Steve Marsi is the Managing Editor of TV Fanatic. Follow him on Google+ or email him here.