And we're back! This week on Gossip Girl, while the Basses played mind games with each other and Lola played detective, Blair and Dan had a drunken encounter and Serena was fired by Nate ... again.
There is much to be said about what unraveled in "Con Heir," but that's what our review and Round Table are for. Here, we focus on the fashion successes and failures from Monday.
With something to prove, Ivy threw an Upper East Side party but fell short in the wardrobe and hosting departments (UES hosting tip, courtesy of Lily: Never serve red wine when people are moving around - spills!).
Meanwhile, yet another trench appeared, Serena went backless instead of frontless for a change, and Lily looked stunning as ever, even though she's been banished to Brooklyn.
Next week, Diana Payne is back and you know what that means: tighter-then-tight, breast-boosting dresses and towering stilettos! Can't wait to see the havoc she wreaks. Until then, onto the fashion!
Another trench on this show is unnecessary, even if it's metallic! Props to Blair for the onesie underneath ... you never fail when it comes to a little lace, though it's usually for Chuck. Just saying.
Actual Coat: Nicole Miller Metallic Trench
Steal Coat: Madewell Harrison Trench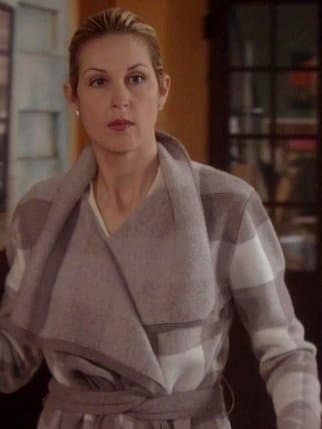 Looking cool and calm, though she's anything but in Brooklyn, Mrs. Lily Humphrey opted for a cozy cashmere wrap for a breakfast with husbands past and present.
Actual Coat: Crumpet Cashmere Cardigan
Steal Coat: Norma Kamali Terry Peplum Coat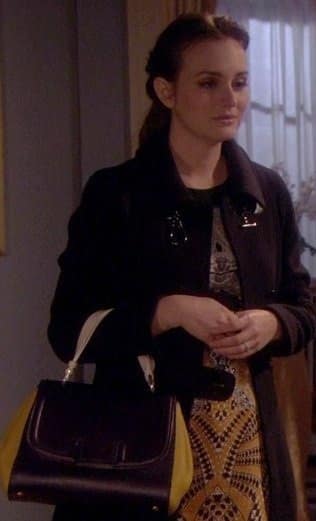 Isn't it a little too early for a sleeveless sheath, B? Though an odd-weathered choice, an Etro print is always a success, especially this one with the mix of tangerine and violet.
Actual Dress: Etro printed mini
Steal Dress: Robert Rodriguez Print Shift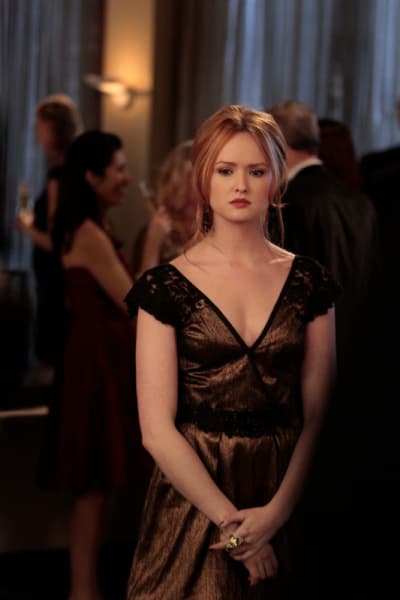 Let's face it, you're not a Rhodes and you're not a good Upper East Side hostess Ivy, no matter what your current address is. This dress screams a little "holiday," and doesn't flatter her shape by any means.
Actual Dress: Vera Wang Lavender Lace Lame Dress
Steal Dress: Black Halo Jill Dress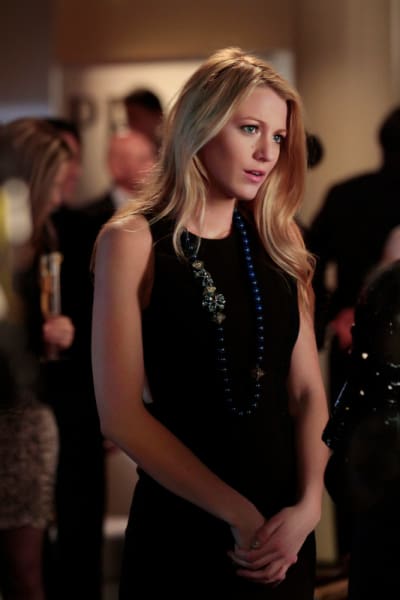 Looking good, S. Slim and sleek in backless black, Serena played Gossip Girl in secret while sporting the minimalism look.
Actual Dress: Porter Grey bandage dress
Steal Dress: Donna Mizani Diamond Cut Out Dress
Actual Necklace: MCL Necklace
Steal Necklace: Dannijo Azul Necklace "
The hair, the necklace, the dress - when is Lily not looking fabulous? In Dior and a bit of Badgley, her ensemble and her pout say it all ... she is fierce and not happy.
Actual Dress: Dior Sleeved Sheath
Steal Dress: Rachel Pally Rib Bianca Dress
Actual Necklace: Badgley Mischka
Steal Necklace: Tuleste Market Circle & Pendant Chain