TV Fanatics may not be thrilled with this news, based on their reaction to last night's Two and a Half Men episode, but the CBS sitcom will return for a 10th season.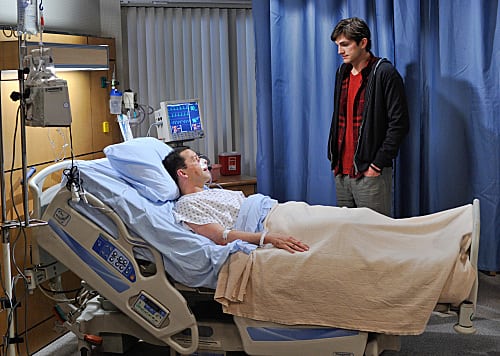 Deadline confirmed the news today, reporting that stars Ashton Kutcher, Jon Cryer and Angus T. Jones have all signed new contracts. They will be paid the same amount as this season - $700,000 per episode for Kutcher; Cryer somewhere just under that figure; and Jones $300,000 an episode - but all receive a sizable signing bonus.
Two and a Half Men has suffered in the ratings since the departure of Charlie Sheen - falling from over 20 million viewers/week to closer to 12 million - but is still among the most viewed shows on television.
Matt Richenthal is the Editor in Chief of TV Fanatic. Follow him on Twitter and on Google+.