It was no accident that fan favorites Tony and Ziva ended up in an elevator at the tail end of NCIS Season 9 ... which makes sense, considering that most people take the stairs during an evacuation.
Where does that leave them when we pick up next fall, in the aftermath of the explosion that destroyed the agency's headquarters? Show-runner Gary Glasberg weighed in on that with TV Guide.
"We'll pick up with them in that elevator and, with the situation that they're in, there will be some conversations," he says. "Hopefully we'll scratch our way a little bit deeper into the relationship."
How's that for ambiguity? Read into it however you like. Time will tell if it serves as an actual turning point for the "couple," but either way, those are guaranteed to be must-watch scenes.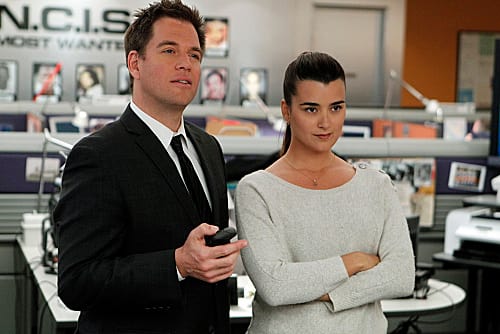 Tony and Ziva aren't the only ones in precarious positions after the end of "Til Death Do Us Part."
As for whether the team will end up with new digs after the bombing, that's unclear, but the emotional cleanup of the team will be more significant than the physical rubble, Glasberg says.
"There are psychological ramifications that will carry over," he says, in particular Ducky's heart attack.
"How will that affect his character as a medical examiner and his long-held approach to dealing with the dead? How might it change him and the way he views things?"
We welcome your theories on that in the comments below. Follow the link for more NCIS Season 10 spoilers, and tell us how you think things will shake out with Ducky, Tony, Ziva and everyone else ...
Steve Marsi is the Managing Editor of TV Fanatic. Follow him on Google+ or email him here.