It looks like Tiva worshippers may finally get their wish ... or at least come closer to it.
NCIS executive producer Gary Glasberg tells TV Guide that we may see things progress to a new level between Tony (Michael Weatherly) and Ziva (Cote de Pablo) in Season 10.
One way or another, post-bombing trauma may bring the duo closer than ever.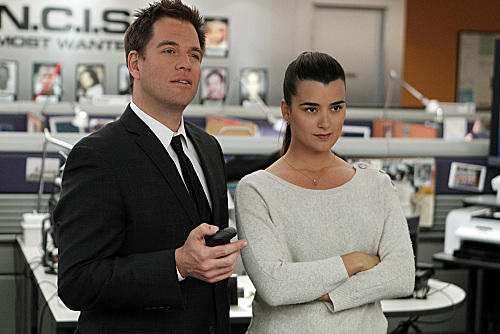 "The elevator scenes are so good," Glasberg says of the opening episode, which finds them trapped after Richard Schiff's Harper Dearing detonated a car bomb outside NCIS HQ.
"[Tony and Ziva] can't help but be affected by this in a certain way, and they will continue to reach out to each other because of the connection they have as friends and as coworkers."
"There are definitely 'moments.' I'd like to take things a little further along than we have [in the past]."
What do you think those moments will consist of? Or should consist of? Do you want one of TV's most buzzed-about will-they-or-won't-they couples to finally go there?
Sound off on all things Tony, Ziva and NCIS in the comments below ...
Steve Marsi is the Managing Editor of TV Fanatic. Follow him on Google+ or email him here.