Felicia Day is on her way back to Supernatural.
The beloved actress (Eureka, Husbands, Dr. Horrible's Sing-Along Blog) broke the news herself today via Twitter, writing: "What better place to be on Halloween than on the set of #Supernatural?"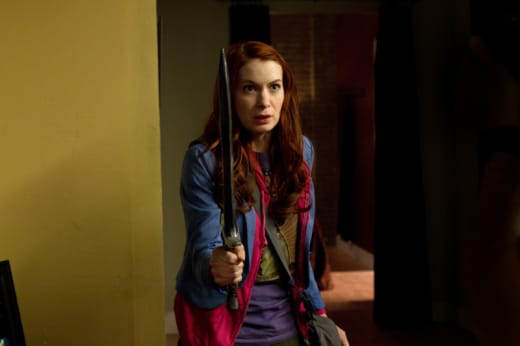 Day originated the role of Charlie Bradbury on "The Girl with the Dungeons and Dragons Tattoo" and it's unclear what brings the character back into the fold this time around.
But we can confirm she'll show up on Episode 11 of Supernatural Season 8, titled "LARP and the Real Girl." That's pretty awesome.
Matt Richenthal is the Editor in Chief of TV Fanatic. Follow him on Twitter and on Google+.