This summer, NCIS' brain trust promised to "take things further" with Tony and Ziva in Season 10.
As always, that could mean any number of things. Ambiguity is one of the show's calling cards.
That said, executive producer Gary Glasberg offered this insight to TV Guide: "As we get into November sweeps, expect to see Tony and Ziva opening up to each other more, sharing some guarded memories that they both cherish."
"Tony will have some decisions to make as the season progresses," the show-runner adds of Michael Weatherly's character, hinting, "decisions that could leave him at a real emotional crossroads."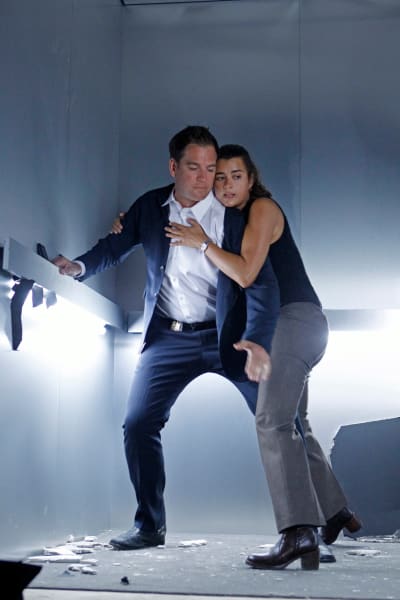 Elsewhere, Glasberg weighed in on Alex Kingston guest starring as a key character (and a redhead no less) who will catch Gibbs' eye. Miranda Pennebaker will serve as his conduit to D.C.'s underworld.
"She is someone with a bit of a shady past who knows a lot about the underground sale of things," he says - the selling of a teenage girl in this particular case. "Gibbs turns to her for information."
"They clearly have a bit of a sordid past. It's never really determined how far their past went, but there's flirtation in the air. This is the first time that they are really working together on something."
Will it be the last? Sound off on these dueling NCIS teasers in the comments below ...
Steve Marsi is the Managing Editor of TV Fanatic. Follow him on Google+ or email him here.