Another Vampire Diaries Caption Contest has come and gone.
And let us first thank all readers who participated, coming up with an entry for the following Damon and Elena photo.
There can always only be one winner, however, and that honor this week goes to "Mira," who hilariously combined TVD with Pretty Little Liars - specifically the latter's Halloween episode - when coming up with the submission below.
Check it out now and return every Friday for a new image/contest!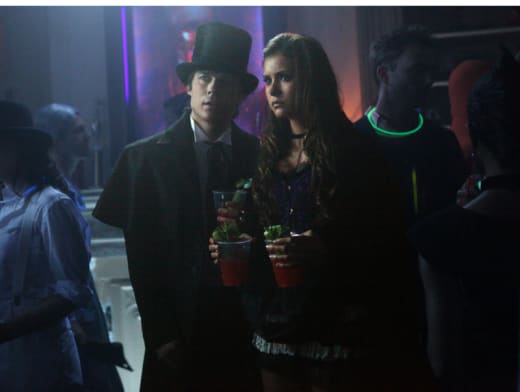 Damon: Hey, is that Adam Lambert playing?
Elena: Oh my God, we're on the wrong show. We're going to die on the A Train!