Gossip Girl Finale Clips: An Epic Night to Remember
Steve Marsi at .
The series finale of Gossip Girl is in the books.
After six epic seasons, the CW show has taken its final bow, and wow, from the flash forward to the big reveal and so many memorable moments, "New York, I Love You XOXO" gave us plenty to discuss.
Our Gossip Girl finale review broke down the 121st and last episode in detail. Follow the link to read that if you haven't already. Below, we take a second look at some of the top scenes from the finale.
First, there was Chuck's proposal to Blair. Uncle Jack's idea was a good one ...
... and then Chuck's (slightly rushed but nevertheless beautiful) wedding to Blair: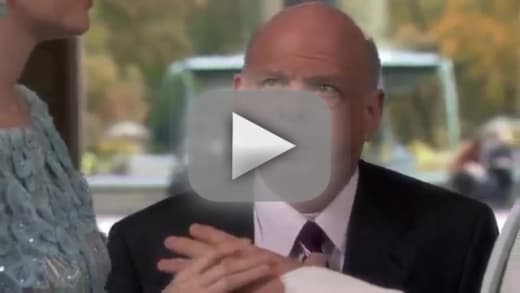 We also flashed way, way back to when lonely Dan first met future wife Serena ...
Then the bombshell. Gossip Girl was revealed to be ... Gossip Guy. Dan Humphrey himself was the mysterious blogger, save for that brief period in Gossip Girl Season 5 when the site was hijacked by G.
Unmasking himself at last, he tried to explain both how, and why, he pulled it off: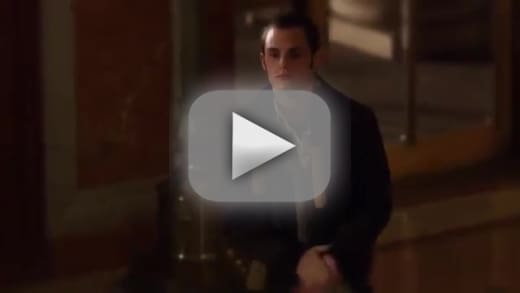 Where do the characters end up in 2017? Now we know, thanks to this montage!
Dan and Serena get married! Chuck and Blair have a son! Jack and Georgina got together! Lily and William reconciled after all this time! Rufus and '90s singer Lisa Loeb are dating somehow! OMG!
As for Nate? He will make a pretty great New York City mayoral candidate ...
What was your favorite scene from the sixth season finale? Do you buy that Dan was Gossip Girl the whole time? Were the couples ending up together the ones you imagined, or hoped for?
Comment below, and vote in TV Fanatic's three finale surveys as well!
How would you rate the Gossip Girl series finale overall?
Are you happy with the couples that ended up together?
Dan as Gossip Girl: Satisfying answer to the mystery?
Steve Marsi is the Managing Editor of TV Fanatic. Follow him on Google+ or email him here.