From Best Couple of the year to Best Villain, Best Feud and Best New Show, TV Fanatic staff members have been debating various year-end topics before we flip the calendar to 2013.
Up now? The Best Female Performance of the past 12 months. Read through our responses and then weigh in with your own...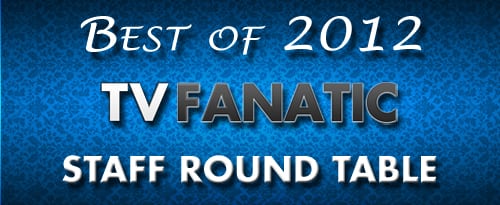 Carissa Pavlica: Claire Danes for Homeland. Right down to the last seconds of the finale, I was unsure where she would go with the role of Carrie Mathison. She is fabulous as a bipolar super agent.
Matt Richenthal: The only acceptable answer is Claire Danes.
Kate Brooks: Emily Vancamp in Revenge. I've always wondered how she doesn't win all of the awards. She's so crazy brilliant as Emily Thorne. She can cry at the drop of a pin… and that Emily Thorne stare will get you every time. So good.
Steve Marsi: Have to second Kate's nomination of Emily for all of the above reasons. Honorable mention: the unheralded Revenge costume designer who outfits Emily Thorne.
Dan Forcella: Anna Torv. With her dual role of Olivia and Fauxlivia on Fringe Season 4, and the unbelievable emotion she has put forth in Fringe's final run, she deserves all the accolades available.
Miranda Wicker: I'll go with Bellamy Young as Mellie Grant on Scandal. She's so fantastic that I never know if I'm supposed to love her, hate her or love to hate her.
Nick McHatton: Amy Poehler on Parks and Recreation. Hilarious and always heart warming, Parks wouldn't be Parks without her.
Gabrielle Moss: Kristen Schaal's work on Bob's Burgers lights up my life. She is more than living up to the promise she showed on Flight of the Conchords, consistently putting in one of the best comedy performances on TV right now.
Leigh Raines: The first thing that popped into my head was Hayden Panettiere on Nashville. I was so pleasantly surprised by her and I think she plays off Connie Britton and her other costars perfectly. She is a firecracker on that show!
YOUR turn, TV Fanatics: Which actress gave the best performance in 2012?