John Noble Teases Fringe Finale: Victory at What Cost?
Matt Richenthal at .
With just one episode to go until the Fringe series finale, John Noble took part in a conference call with reporters yesterday, teasing the final battle to come and hinting that it may involve something catastrophic for his beloved character.
"We know there's something that has to happen in order to beat the Observers," the actor said. "By now, we've built up to the fact that possibly maybe Walter has to do something pretty upsetting to make this happen."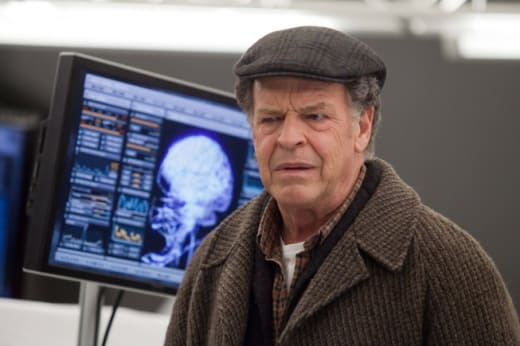 Over the course of tonight's "The Boy Must Live" and next week's two-part conclusion, Noble said fans will be treated to some major father/son bonding.
"The way that his relationship with Peter plays out in the next two episodes, and particularly in the finale, is really quite remarkable. I know the fans love the relationship between Peter and Walter so much, and we certainly paid homage to that and brought it home, I believe, really strongly."
As for what viewers can expect overall? Noble didn't reveal any finale details, simply saying he's "elated" over how it turned out and concluding:
"I can honestly say that it was everything I had hoped it could possibly be… I hope history will judge it as one of the great finales of all time. I really believe they will."
Matt Richenthal is the Editor in Chief of TV Fanatic. Follow him on Twitter and on Google+.