"Deja Vu All Over Again" was another return episode for Elementary after a two-week hiatus.
In  "Possibly Two" we saw Joan taking her first steps into becoming a full blown consulting detective - and here Sherlock gave Watson her first case to solve on her own. Joan struggled with her confidence but Holmes was there to pick her up.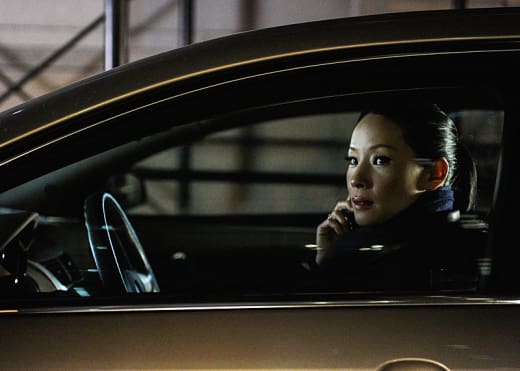 I had two favorite parts about tonight: the fact it was Joan centric and Alfredo.
Long ago, when Alfredo was first introduced, I RAVED about his character and I hoped that we would see more of him... and now we finally have! I truly enjoy the role he plays alongside Sherlock and Joan, small but needed. Alfredo is still an outsiderm but the fact that Sherlock still lets him stick around means that his small role is a big one.
I will never NOT love an episode that is based around Joan. I love getting her back-story and meeting the people in her life, like her friends. We also witnessed the struggles Joan is facing with her newest career choice because it is so different from what she normally does. I think her friends were in the right to be worried about her. It's nice to see that she does have a life outside of her work with Sherlock.
The best part was at the end when we saw how happy she was when she changed her career status to "Consulting Detective." I think Joan has what it takes to be a detective alongside Sherlock. If you don't, haters to the left.
Let's all take a moment to appreciate Joan during the interrogation. She was definitely channeling Sherlock Holmes. Watson was on a roll and unstoppable Hats off to you, Lucy Liu!
I love the fact that we are getting such an array of story-lines in this latter part of Elementary Season 1. By this, I mean that we are not just seeing a murder case that is baffling at the beginning and a ride to watch Sherlock solve at the end. Now we're seeing kidnappings, old cases being reopened, cases intertwining and all of this makes me feel like Elementary is keeping it very fresh.
Elsewhere, watching Sherlock support Watson in her case was wonderful. Even when she was down and negative, Sherlock found a way to lift her spirits up and look at the positive outcomes of her choices. That is something that you need in a partner and these two have it down.