Alina Bolshakova is alive and very well on Worst Cooks in America.
This Latvia native and Los Angeles resident is one of three Team Bobby members still competing for the title on The Food Network's Worst Cooks in America.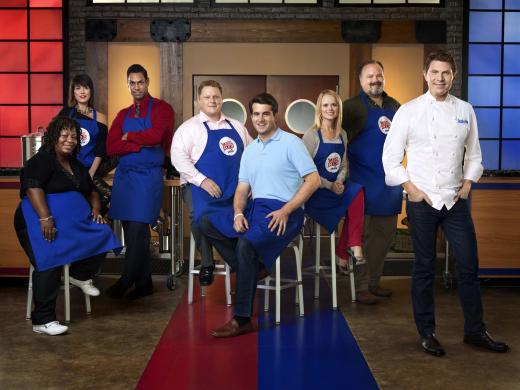 A caretaker for the elderly, Alina was inspired to try out for the show in order to properly cook for her diabetic patient.
What has been the most challenging aspect of the competition so far?
"Butchering a chicken with the head still on," Alina tells our friends at Food Fanatic. "I actually never even took the head off. I just couldn't do it. I tried to raise that butcher knife to take the head off and...I just couldn't do it. I think I covered it with a kitchen towel and just kept going. It was not like going to the store, buying a real chicken all cut up with no trauma!"
Visit Food Fanatic now for more of this exclusive interview with Alina Bolshakova.