Superstore: America Ferrera Talks Amy and Jonah's Relationship & More!

Rachel Foertsch at .
It's has taken a while for them to get to this point, but Amy and Jonah are finally together after seasons of build-up.
Fans have been rooting for them to admit their feelings since the very beginning of the series, but it took much longer than viewers could have expected. 
Related: Superstore: Nichole Bloom Teases "Most Emotional" Finale Yet
Now that Amy and Jonah are finally right where we want them, we can't wait to see what Superstore has in store for the couple next.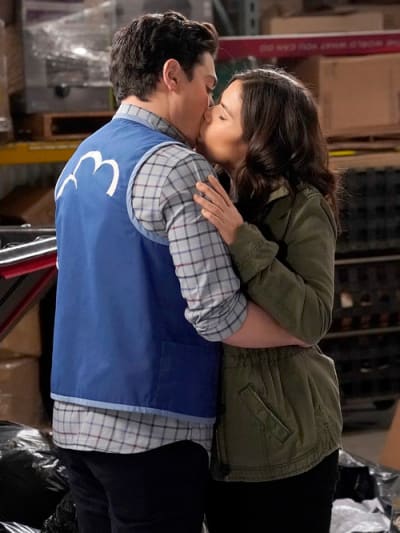 But don't expect Amy and Jonah's old dynamic to change too much.
The relationship between the two has always been rooted in their differences, despite the fact that they are also incredibly similar. 
Related: Superstore: Mark McKinney Talks Glenn Stepping Down as Manager
Whether it comes to politics or day-to-day events, the two often find themselves on different sides of things which adds to the overall comedy of their relationship and the show. 
We talked to America Ferrera at PaleyLive and asked her what to expect from the pairing during the final episodes of Superstore Season 4.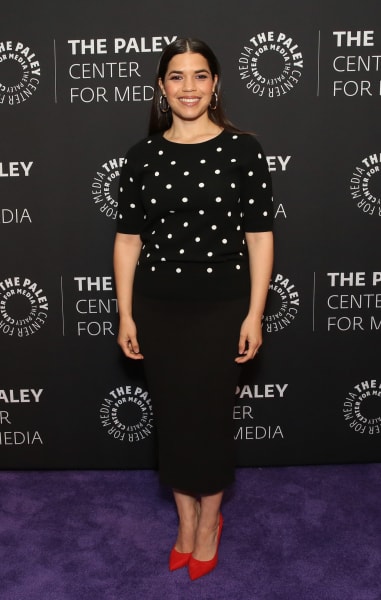 She also opened up about what it's like simultaneously directing as well as acting on the series, and how it's different from other projects that she has been on in the past. 
Related: Superstore: Lauren Ash Discusses Dina's Birds & Teases "Giant" Cliffhanger
America was an extremely sweet and enjoyable person to chat with. Her incredible talent and ability to take on multiple roles during the making of the show is one of the things that helps Superstore come together so flawlessly. 
Now that Superstore has been renewed for a fifth season, we can't wait to see what's coming up next. 
Check out our full video interview from Superstore: An Evening in Cloud 9 below! 
Superstore airs Thursdays at 8/7c on NBC.