Jim's Notebook: Dexter, Teen Wolf and Under the Dome
Jim Halterman at .
The summer doldrums aren't being found on TV this month because June is offering some great series returns and one awesome new program that's bound to get you hooked.
So let's empty out this week's Notebook with scoop on favorites such as Dexter, Teen Wolf and more...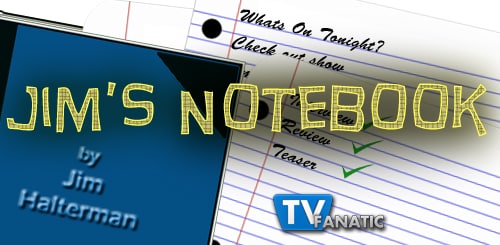 DEXTER Going into the final season of the Showtime thriller, the secrets about what's coming on the Dexter Season 8 are bigger than ever – but how do newer actors on the show deal with so much secrecy about their own characters?
Sean Patrick Flanery (The Boondock Saints) recurs this summer as Jacob Elroy and says that he's had to deal with being in the dark about some things in regard to his character: "I think everybody wants to know a little bit more," he told me earlier this week. "It's difficult to design a character when you don't know where he came from, where he's going because the things you do in the present pretty much dictates what you do in the future."
Ever the pro, though, Flanery is seeing the upside to being on a buzzworthy show and added: "It's difficult to foresee where your character is going to be going and the type of person that would do those things in the future. So, it comes with a set of difficulties, but I'm certainly not whining about the job." (More of our chat coming this week.)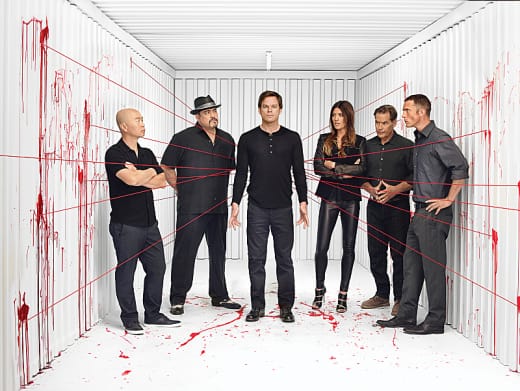 TEEN WOLF The exciting third season kicks off tonight on MTV and creator Jeff Davis teased that things are going to get a little electric – possibly in a literal sense. "You're definitely going to see a new kind of power," Davis told me in regards with the new pack of Alphas that come to Beacon Hill to challenge Scott (Tyler Posey) and the Teen Wolf gang. "There is an episode called 'Current' as a bit of a clue."
You also might want to keep a close eye on the events that happen in the first few episodes, for there may be signs of things to come: "There are a lot of set ups being played out in the first few episodes that definitely have their details," Davis teased. (The full chat with Davis is coming later today on TV Fanatic.)
Also, we will get an explanation in the first episode back about where Jackson is since actor Colton Haynes left Teen Wolf after last season to play Roy Harper on The CW's Arrow.
UNDER THE DOME Mix Stephen King with Steven Spielberg and you get the new CBS series, Under The Dome. Based on King's 2009 novel about a mysterious clear dome that suddenly emerges over a small town, the series stars Mike Vogel, Rachelle Lefevre, Dean Norris, Britt Robertson and Jeff Fahey and premieres June 24. What is a project with both King and Spielberg like?
"It seems like Steven Spielberg sees the best in humanity," said Executive Producer Brian K. Vaughan at a press screening/Q&A earlier this week. "And Stephen King has always seen the worst."
Executive Producer Neal Baer (SVU, ER) added: "It's been really quite a fantastic collaboration with [King] because he has such a wonderful sense of humor…and then we have those Spielberg-ian moments, particularly in our character Joe (Colin Ford), who is kind of the eyes and the everyday kid who we can relate to and has that kind of Steven Spielberg wonderment element that adds to the show, too, so we have light and dark together in this show, which is also really fun."
Having seen the first episode, I can tell you that the show, which does take some liberties from the novel, may have a sci-fi premise, but it's also grounded in character in a way that I, for one, will be anxiously waiting to see what happens next. I trust my fellow TV Fanatics will, too!
That's a wrap for this week! Anything else you're dying to know about your favorite show? Leave a comment here or you email me directly at jim@jimhalterman.com. And remember: follow @TVFanatic for all your TV scoop!
Jim Halterman is the West Coast Editor of TV Fanatic and the owner of JimHalterman.com. Follow him on Twitter.