Once Upon a Time Producers Take Viewers to Wonderland, Tease Love and Romance in New World
Jim Halterman at . Comments
Earlier this month, I hosted an ATX Television Festival panel with producers Adam Horowitz and Edward Kitsis.
And in part one of my recap yesterday, I looked ahead to Once Upon a Time Season 3 with the executives, who teased a jump to Neverland, a possible Captain Swan hookup and a lot more.
Today, we look into Horowitz and Kitsis' ambitious plans to spinoff their successful ABC hit, as Once Upon a Time in Wonderland will air Thursday night this fall on the network. What can fans expect?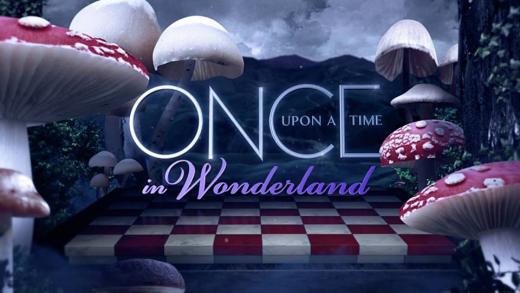 Horowitz said the writers knew "there is so much we want to do with [Alice]" when they introduced Wonderland on Season 1 - and they didn't want it all to take place during a single hour. Hence the new series starring actress Sophie Lowe, who was born in the UK but spent time growing up in Australia.
Kitsis added that the Wonderland series is "its own thing" and while it may be called a spinoff, viewers will not have to be viewers of OUAT to follow Wonderland. Still, Kitsis said characters from Once could crossover but "that is not the focus of the show. The show really is the focus of Alice and her journey."
"There is no greater stake than that," Kitsis said of love and romance being the core of Wonderland just in the way it is for Once.
John Lithgow is voicing the White Rabbit. Will we ever see the acclaimed actor in his own body? Probably not, Horowitz said. For now, we'll get the fabulous Lithgow voice but that's better than nothing, right?
As they've said before, the guys won't be recasting the Mad Hatter even though actor Sebastian Stan, who played him on Once, is busy shooting movies (including the Captain America sequel with Chris Evans). There is an open invitation for the actor to don the Mad Hatter's hat again if Stan can find the time, however.
"It's one story pushing forward," said Horowitz of how story will work in Wonderland. "But there will be bouncing back and forth to [Alice's] earlier journey to Wonderland." The producers also said we'll also get backstory for Alice's lost love Cyrus (Peter Gadiot) as well as The Knave Of Hearts (Michael Socha).
Jim Halterman is the West Coast Editor of TV Fanatic and the owner of JimHalterman.com. Follow him on Twitter.