The Mindy Project has nabbed itself another high profile guest star.
With Timothy Olyphant set to stop by The Mindy Project Season 2 Episode 7 tomorrow evening, E! News now confirms that Anna Gunn has set her sights on the Fox sitcom.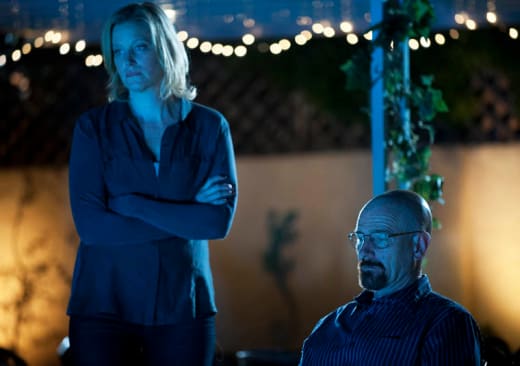 The former Breaking Bad actress will portray Sheila Hamilton, described by Mindy Lahiri's as the "Tory Burch of Manhattan OB/GYNs."
Doctor Hamilton will treat an exclusive group of New York clients and attempt to steal Mindy away from Shulman & Associates. And you just know Mindy will embrace the attention.
Look for Gunn to guest star on Episode 13, which will air in early 2014.
Breaking Bad stars are signing on for guest appearances all over the small screen these days.
Bryan Cranston will reprise his role on How I Met Your Mother Season 9 later this year, and NBC announced today that Vince Gilligan will show up on an episode of Community.
Aaron Paul, we're all awaiting your next move...
Matt Richenthal is the Editor in Chief of TV Fanatic. Follow him on Twitter and on Google+.