Rachel uncovered a few unsettling secrets on the latest installment of Revolution, while Jason and Neville attempted to figure out how their father/son relationship would work.
Sadly, though the hour recalled many of the problems that plagued this series on Season 1.
For starters: Does anyone care about Aaron? Does anyone want to see him cheating death so many times? He's simply taking camera time away from those we actually do care about.
To those who missed Revolution Season 2 Episode 7 and wish to join in on this debate, click on the following photo now and sit back to enjoy.
Let's all hope the show soon gets back on track.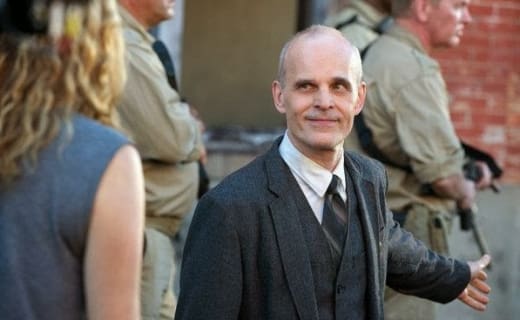 Matt Richenthal is the Editor in Chief of TV Fanatic. Follow him on Twitter and on Google+.