Best. Opening. Of. The. Season.
The Blacklist Season 1 Episode 8 started with a seemingly loving, peaceful few moments between a father and a son, as the pair tossed around a football and appeared to be a regular parent and child…
… only to then focus on a smoking shoe, scorched corpse and pieces of a plan falling out of the sky on to the aforementioned father and son.
What? Huh? Pardon? And how did guest star Justin Kirk play into this madness?
The answers await below. Just click on the following photo to watch "General Ludd" in its entirety: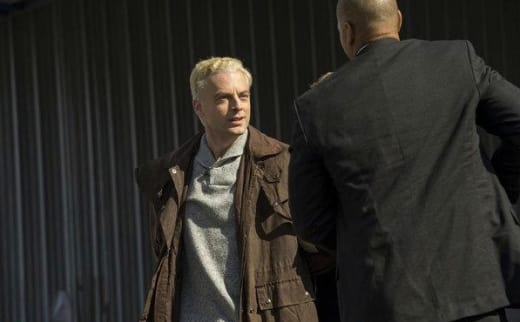 Matt Richenthal is the Editor in Chief of TV Fanatic. Follow him on Twitter and on Google+.