Baby Sybil is finally Christened on Downton Abbey Season 3 Episode 6. Find out if Branson has his private ceremony as he wishes without any disturbances by Robert, who is not keen on the idea of his granddaughter being baptized in the Catholic faith.
When Matthew shares his plans for Downton with Robert and his estate agent, the agent doesn't take the news well, and walks out, opening the position for someone else to fill.
Mary is making clandestine trips into London, and nobody is aware of what she is doing. The trip to London is long. Why would she be keeping it from the man she loves so dearly?
When someone turns on Thomas, all of the evil he has done over the years disappears as he treated worse than any human should be. Mrs. Hughes convinces him to confide in her and when she shared the information with Mr. Bates, tides turn in his favor.
A new family member is introduced.
Find out what happens when the household and staff work together on the same team to try to win a cricket match, whether any of the family made it to the Christening and what Mary was doing in London and more by watching this episode of Downton Abbey online now.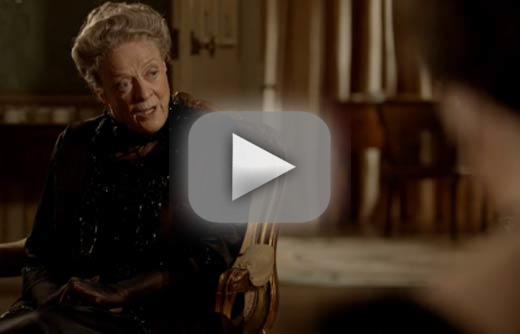 Carissa Pavlica is the managing editor and a staff writer for TV Fanatic. Follow her on Twitter.