Bang! The shot was fired, but it wasn't Dembe that was hit. 
The Blacklist Season 1 Episode 10 picked up right where the previous episode ended. The Red vs. Anslo stand-off didn't last long once Liz showed up. Once again Red proved he's willing to do anything, including sacrificing his own freedom to protect her.
Many questions were answered in the mid-season finale including who the Apple Man was working for, but that introduced a whole new elaborate conspiracy to be explored when the show returns in 2014.
Watch online now to find out how Red answers Liz's question, "Are you my father?" And his final warning to her before he took off ...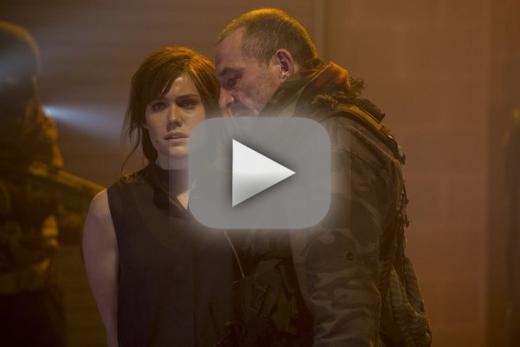 Carla Day is a staff writer for TV Fanatic. Follow her on Twitter and on Google+.