Marvel's Agents of S.H.I.E.L.D. has a surprise in store for viewers.
Ready to have it ruined?
On the set of his ABC series yesterday, executive producer Jeph Loeb revealed that Mike Peterson - who debuted on the series premiere of this ABC drama - will return on the February 4th installment… as Deathlok!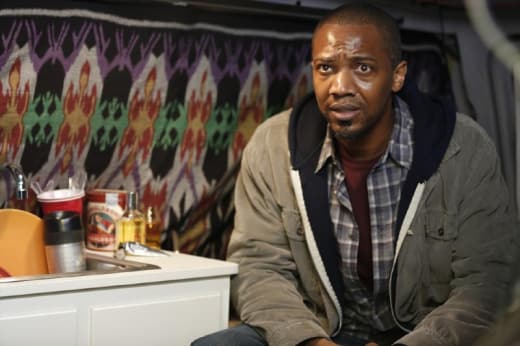 "There's an awful lot of enhancements that he'll have," Loeb teased of a character well known to Marvel comic fans. "His speed, his strength and he's well-known for his cybernetic eye. We first introduced the idea of the eye in Episode 4, so if you've been watching along the way, we've been leaving breadcrumbs for you to follow."
As previously reported, Jaimie Alexander will also come on board an upcoming episode of the series as Thor's Lady Sif. What prompts her appearance?
"She's here to hunt down another Marvel character," Loeb said of Marvel villain Lorelei. "Lorelei is from Asgard. She's a beautiful redhead who has the ability to sway men's minds. She has this in her own unique way of speaking."
Intrigued, SHIELD Fanatics? The show returns with its Deathlok-based episode on February 4.
Matt Richenthal is the Editor in Chief of TV Fanatic. Follow him on Twitter and on Google+.